Mideko Shipping BV was established in 2010 and through the years of experience hopes to become a leading provider of agency services. Our years of experience make Mideko Shipping, a top rated service provider to shippers, owners, charterers, traders and operators. Our corporate office is located in the Netherlands.


Mideko currently operates for partner offices along the Gulf of Mexico and South Atlantic coasts, South Africa, Australia, The Netherlands, Belgium, Colombia, Indonesia and Brasil.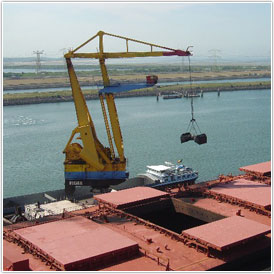 The Shareholders and Directors are dedicated to building a well-structured organization with a clear sense of direction supported by in-depth understanding of local and international markets. The organization is staffed by professionals who are client-focused and creative in their approach to solving your problems.


The idea of a "freelance" marketing representative which Mideko Shipping is, has never been materialized before and with the support of our clients and partners this will certainly be a succesfull idea and we are counting on you.